Another to participate in
pixel_trade
's
The person below me.... alien edition!
challenge.
rocking_kitty
wrote: The person below me will make a male alien with very rotated eyes of any colour. He's hyper-active and likes to wear mis-matching things.
Well, here's my guy: Alfie Bleu. Hopefully he's mis-matched enough. I didn't really have many clothing that wasn't matching, so I tied his skin and hair into that factor. In my game, Alfie is a Romance sim, and is attracted to artsy blondes, but they can't be all hippie-like and stink, or he'll pass them right up.
Poor Alfie. Melba is having none of his flirting.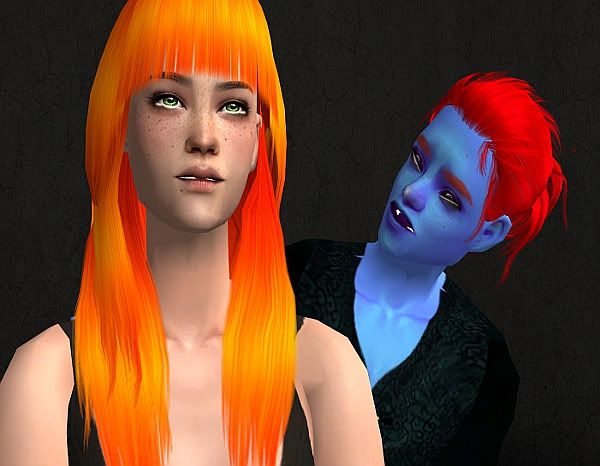 And did I mention he has a Ph.D in dance?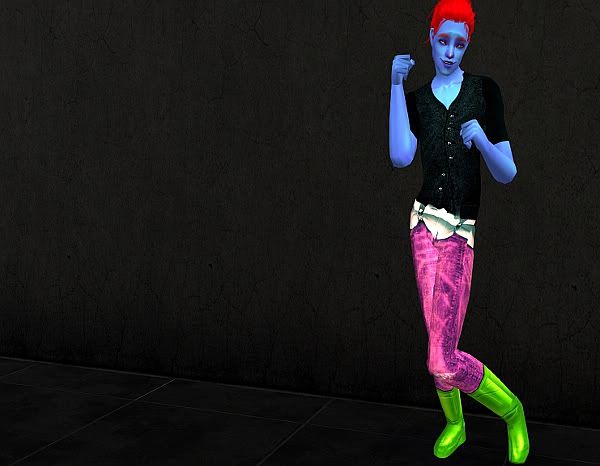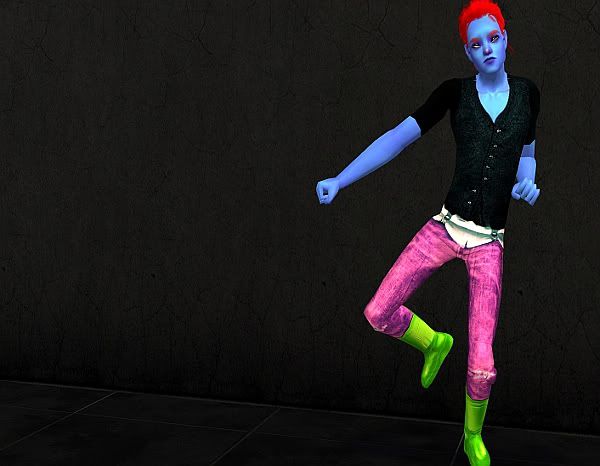 Download CC Packed Alfie.
Download CC Free Alfie.
CC-free version is ugly,
see pic.
: S1 / red BG mullet / gray eyes / red undies