I had to surrender Cooper this Monday. He had started making messes outside of the litter box a few months ago, and it was getting worse and worse and Sunday night was the last straw for my husband. Apparently, Cooper decided our bed was a good place to pee, and completley ruined it. We didn't find it until almost Midnight, so you can guess how well that went. We'd been discussing how unhappy Cooper was. Apparently, we should have never been able to adopt him since we had two kids under five. (They should be five or older because they don't understand or some thing like that.) I had to take Cooper to the Humane Society we adopted him from. I'm so sad. I can't function, I've cried myself to sleep the last two nights. It's like, I know Cooper was kind of a jerk and he wouldn't let me cuddle him and liked being on his own, but I've gotten so used to him, it's like I'm missing something. I keep waiting for him to attack my feet from under the bed, or when I go out back, to stand by the sliding door and wait for me. I'm so depressed, it's not even funny. A part of me wants to go back and get him, but I know because he's gone outside of the box so many times, he'll just start again. And the kids tormented him and pulled his tail, I know he has a chance to find a home where he'll be happy and treated better.

I've been trying to keep myself busy so I don't think of him, or I'll just become a sloppy mess. I've cleaned my house from top to bottom, and thought I'd try to get some alien-ish TS3 ladies and gents knocked out. Unfortunately, I had most of my guys done, but I had a brain fart or something and completely closed out of the game before I even saved them. So frustrating! But, I'll go back and get those made again and will be posting about three of four more. Maybe this weekend, maybe tomorrow; I guess it depends on how busy it is over here. If there are any problems with installing them, please let me know.



----------------------
dorkasaur_sims wrote: The person below me will create an incredibly awkward (in a cute way) alien with a natural skin color (or semi natural, spots or other things are okay!) some type of alien eyes, pointy ears and, big, pouty lips.

Mercury Vega
Download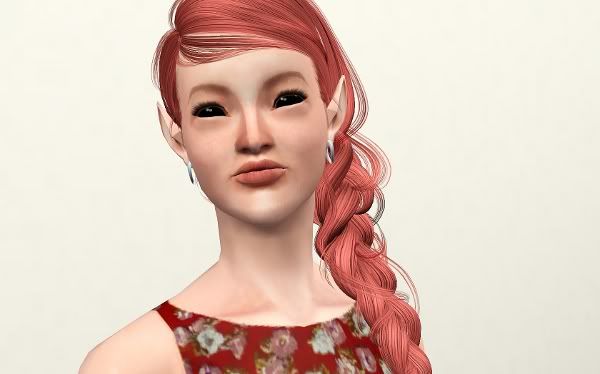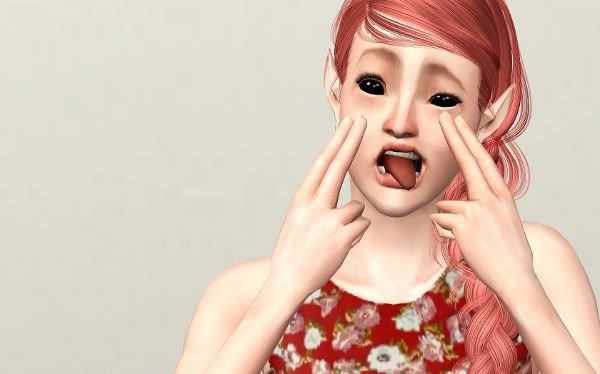 ----------------------
Trappingit wrote: The person below me will create a friendly, but hot (the unaware-of-being-extremely-hot-kind) alien with natural skincolor (that is, human skincolor), big alien eyes, pointy ears and dominant, sexy cheekbones >:]
Jade Ocelot
Download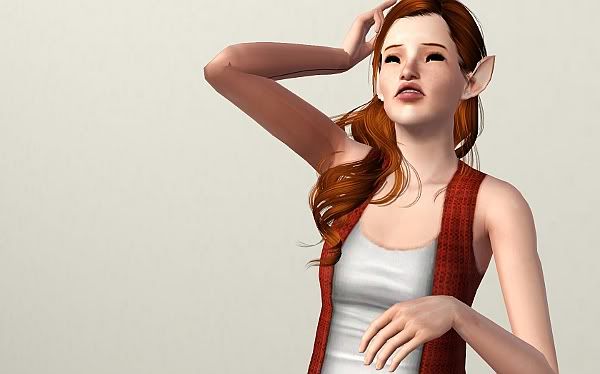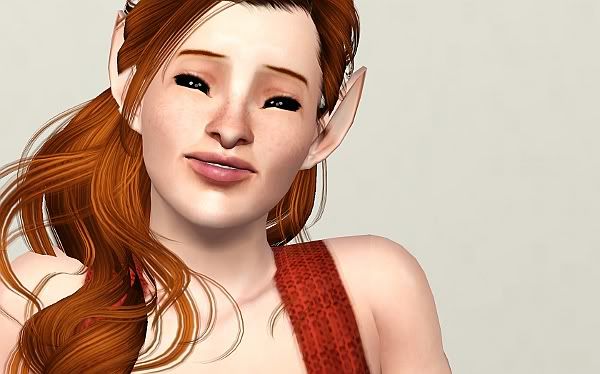 ----------------------
snapun wrote: TPBM will make a sad alien girl (adult but look childish) who will be cute as little bird. Her skin must be not traditional green and not red.
Atlas Ascella
Download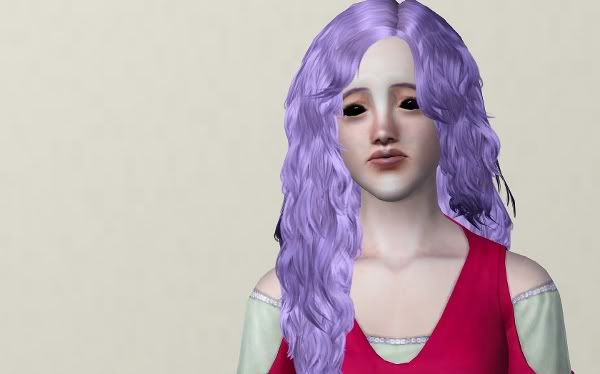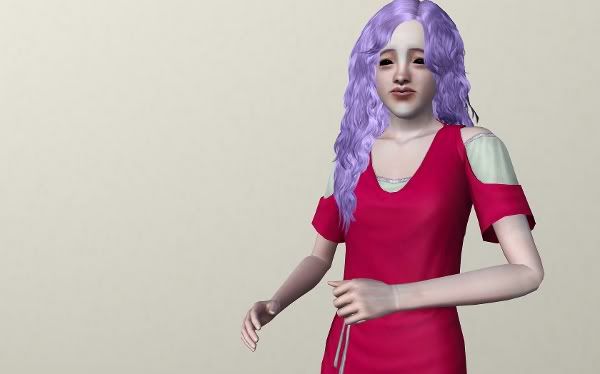 ----------------------
Cptnsimdecision wrote: The person below me will make a blue skinned Sim with pale pink eyes and white hair with brightly coloured streaks. He/she will have a long(-ish) and a smile that displays his/her snarky, self-absorbed attitude.

Shaula Meissa
Download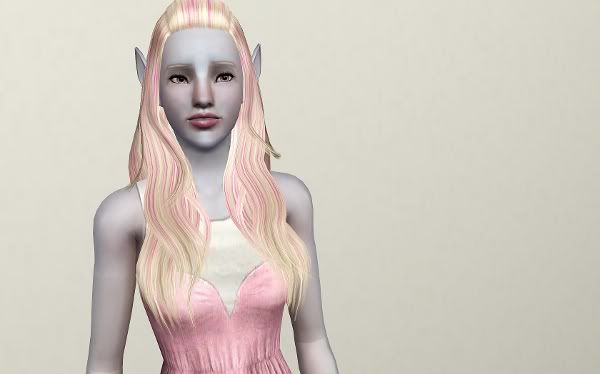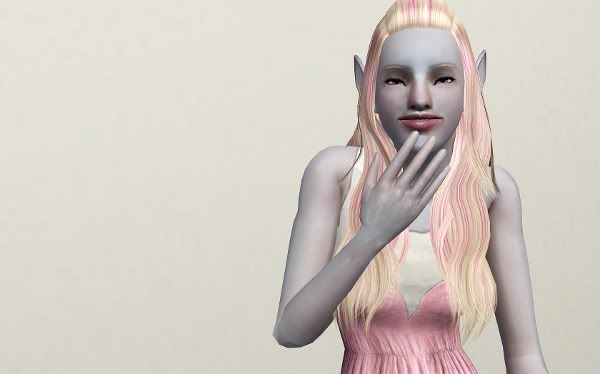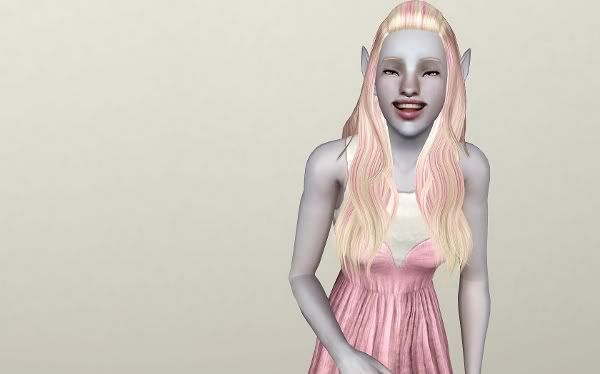 ----------------------
Perchalicious wrote: TPBM will make a red (or red haired) alien with elf ears. They should always have a slightly upturned mouth, but whether they're smiling or smirking is up to the creator. This is the kind of person that never wants to grow up, tends to be a little childish and loves to read please.

Pilot Ishtar
Download