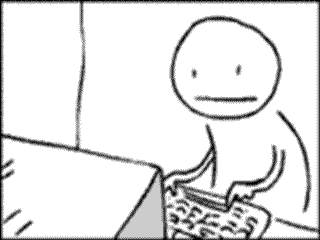 I felt this was an appropriate .gif to show my anger.
Trying to keep it PG because I am freaking out. I'm starting to get fed up with TS3. My game is just borked beyond belief and I'm missing TS2. I'm thinking it may be time to take a break and try TS2 again. I spent two hours building a sim... decorating their house... and then when I went to move the camera away, my game crashed! I didn't get to save anything! Plus the lights don't brighten a room, my CC is stupid. I think I'm just trying to find excuses. So, you may be seeing TS2 posts again sometime soon.

-----------------------ETA-----------------------

The above .gif could be used right now.... but it's already there.

My TS2 Double Deluxe disk isn't working!!!!!!!!!!!!!!! I uninstalled my TS3 games and went to install TS2... to have it not work. Ugh! WTH!? Like, seriously. What did I do? It won't load it, but when I go into My Computer it's there, shows what it is. Just doesn't run. poop.